Stratford Caldecott is an English Catholic scholar and writer who has produced many fine works (including one of the best books I've ever read on the works of Tolkien), served many distinguished boards and organizations, and has one of the best names ever. Sadly, this good man is dying from prostate cancer, which is in its final stages. Please pray for the intercession of St. Joseph that he has a good death.
Caldecott has long been a fan of Marvel Comics. His condition did not allow him to see the latest Captain America movie in the theaters. So,
his daughter took to social media
, asking Marvel Studios to allow them an advanced copy of the film on DVD so that Caldecott can see it. Then she went a step further: she asked the actors involved in the Marvel movies to post pictures of themselves holding a "[Insert Character] for Strat" sign, showing their support for Caldecott.
And they have.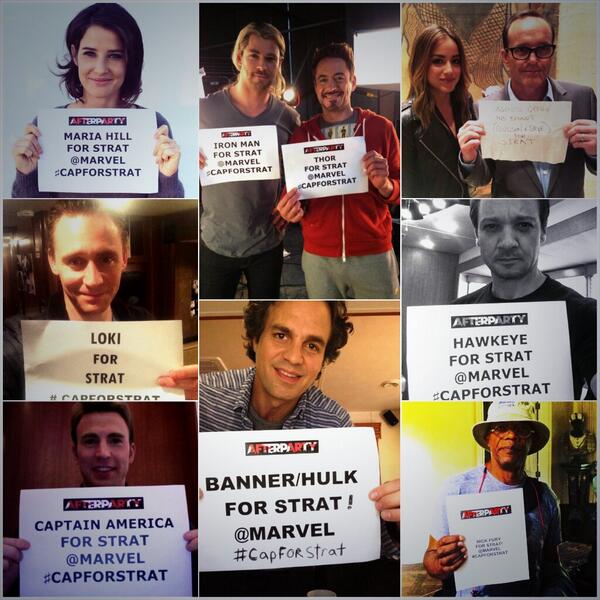 How fantastic! Good on these folks! Such stories restore one's faith in humanity. God bless them!